If you are a current exhibitor, a past exhibitor or just looking for new and profitable shows then we hope you will find the answers to your questions on this page.

First of all, let's say you are visiting this site for the first time and are interested in participating in the Morro Bay Art in the Park events. Before you do anything, finish reading this short introduction, then follow these steps to get a good idea if our event is for you. After you have read this page, click on the photos of past shows page, this will give you a good idea of what the shows look like, the quality of the displays and the high caliber of the exhibitors.

We are a juried show so we must see 5 photos of your work before we can process your application. You must e-mail photos with your online application. We need to see a photo of how your booth display will be presented.

If you want to apply today, just click the "Apply Online " link above for one or more of the Art in the Park events. Simply follow the detailed instructions in the online application form and e-mail us photos of your work. There is also a download link if you want to apply in the US Mail.

After your application has been sent and is accepted you will receive a confirmation by email and a hard copy in the US Mail. Upon receipt of your confirmation you should make accommodation reservations for hotels or RV's. The hotels are listed on the hotel and camping link above.

All you have to do is apply online, e-mail us photos of your work and your booth to be juried, plus a $75 per event deposit . It's that simple.
We will provide you with a wonderful park setting. We will bring in the crowds with a time tested highly effective advertising campaign that works! We get a wonderful mix of locals and tourists at Art in the Park which is a must see tradition for art lovers in the Central Coast of California. This event is run smoothly by a experienced festival staff, that is always on hand to help you with any problem.

Morro Bay Art in the Park is known to produce high end sales in all medias. We have exhibitors who have shown at this event for over 30 years.
What you get and what is required:

You must get a City of Morro Bay License at a cost of $14.09 per each show booked or you can also get an annual license for $47.05. Upon acceptance you will be sent an application for the city license.
You must have a valid California Resale License Permit #.
The Art show has overnight security. We suggest that you secure your booth each night.
Load in and Load out is very easy at Morro Bay Park. There is curbside parking for loading and unloading. The Morro Bay Boy Scout Troop will be on hand to assist you with your unloading and loading. A small donation to the troop would be appreciated.
All exhibitors be in attendance in their booth 10 minutes before the show opens.
All exhibitors have a white canopy.
All exhibitors must create the products that they sell. No buy and sell is allowed at the festival.
All exhibitors must adhere to the rules and regulations of the contract on the application page.
No exhibitor parking allowed on Morro Bay Blvd or Harbor Drive during the show hours.
Driving Distance Maps to Morro Bay from 5 different cities.
Los Angeles (LAX) to Morro Bay 3hrs 29 min. 202 miles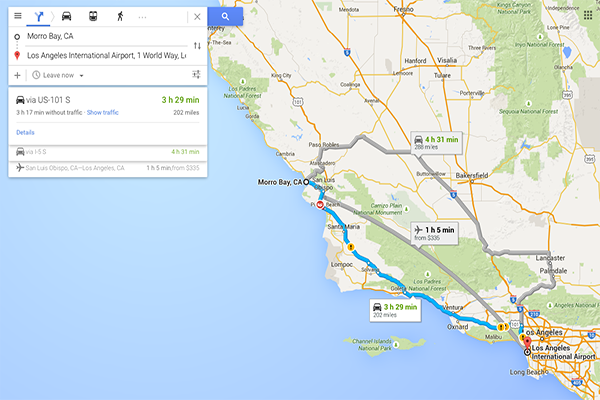 San Francisco to Morro Bay 3hrs 37 min. 232 miles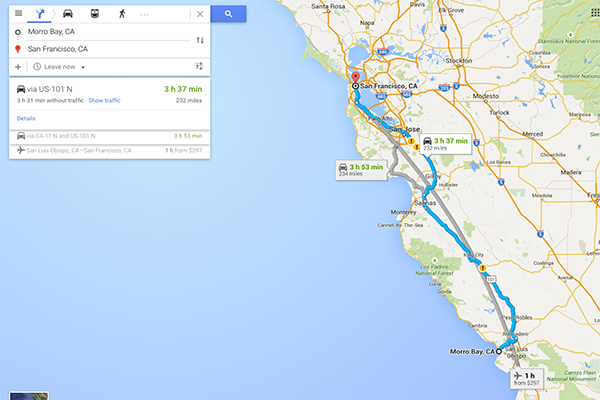 San Diego to Morro Bay 5hrs 21 min. 325 miles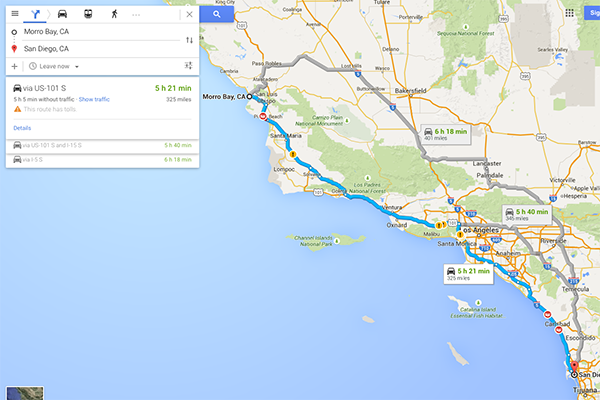 Bakersfield to Morro Bay 2hrs 49 min. 151 miles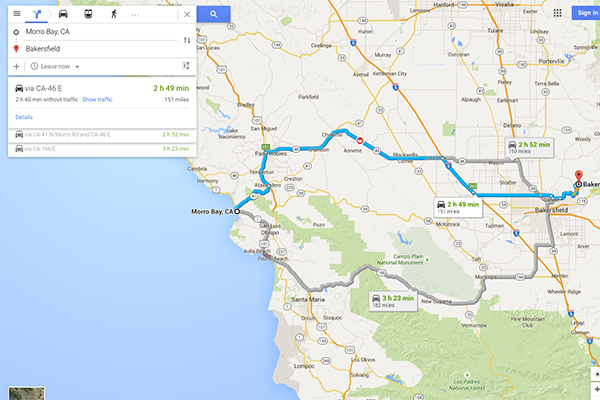 Fresno to Morro Bay 2hrs 24 min. 139 miles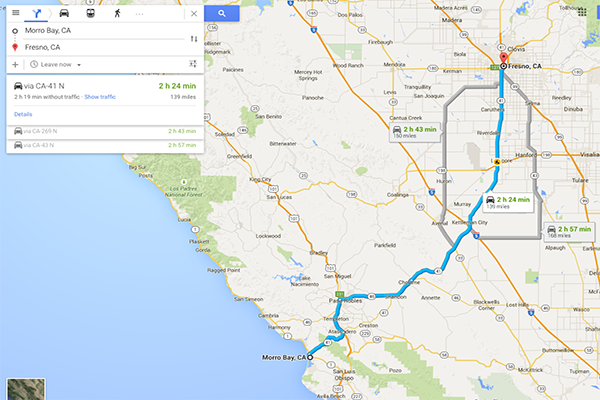 Aerial View of Morro Bay looking east towards San Luis Obispo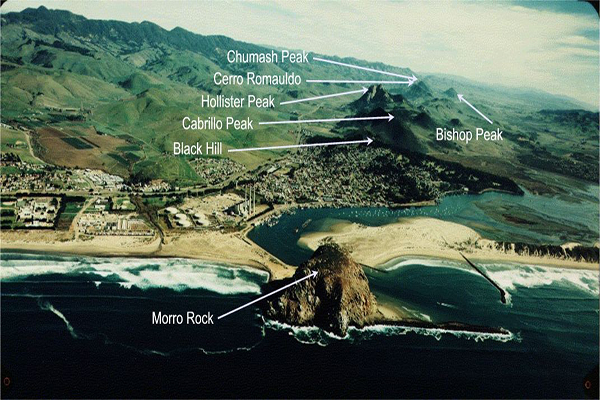 Aerial View of Morro Bay looking northeast towards the hills west of Atascadero.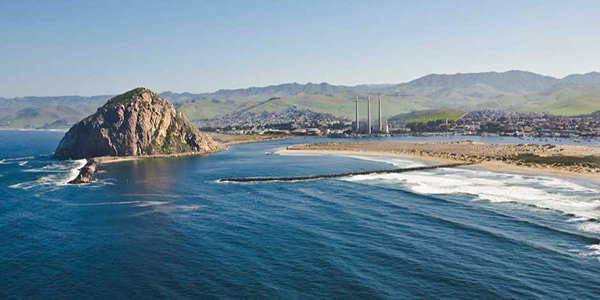 Waterfront dining at Roses Landing at the Morro Bay Embarcadero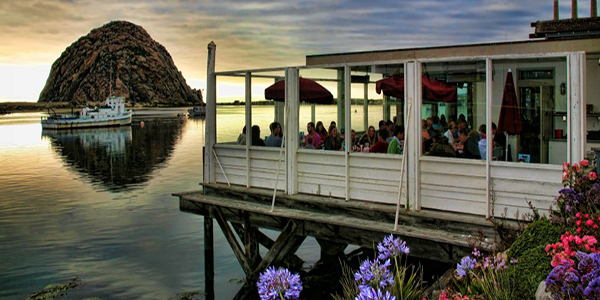 Street Map of Morro Bay.